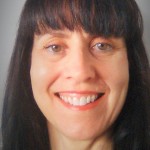 A Little More About Me:
Qualifications:
BSc. (Hons) Psychology
Diploma  Therapeutic Counselling
Diploma Hypnosis & Psychotherapy
Diploma British Wheel of Yoga Teacher
Certificate Conscious Dance/Movement Facilitator
Certificate Integrated Sex Coach
Experience:
I set up my private practice in 2000 and since then have worked with a very broad range of issues, some of which are listed on the 'Is Counselling For Me?' page. I have also worked voluntarily for a bereavement counselling service.
Professional Membership:
As a Registered Member of the British Association for Counselling & Psychotherapy (BACP) I work in accord with their Framework for Ethical Practice.
I am also a member of the British Wheel of  Yoga  (BWY).  See below to find out why this may be relevant to you.
Approach and what I can offer:
I work in a warm, honest and genuine way with adult individuals from all walks of life, adapting the way I work to meet your particular needs, concerns and stage of life. The work may be short, medium or long term, according to need.
My commitment is to offer safe, effective counselling and psychotherapy in an understanding, calm and constructive environment. My work aims to uncover the causes of your current concerns, to support you and promote self-awareness, empowerment and lasting change.
Additional ways I can support you: 
The following can be  integrated into counselling and psychotherapy along the way, or offered as 'stand alone' methods. Just ask.
As a qualified British Wheel of Yoga Teacher I am  able to equip those who are interested with effective, simple tools to manage stress, anxiety or overwhelming feelings (without having to take up yoga).
I can also teach several forms of meditation. Meditation has been described as 'The single best thing you can do for your mental health and well being'. Click here for examples and research. Meditation does not require you to have spiritual or religious interests or to take on any form of belief system. It is a natural and effective means of self care, self development and stress relief. It develops self awareness, inner clarity and calm, can be practised anywhere by anyone and is totally free!
Having spent 3 years training in the therapeutic application of hypnosis I can use these skills (on request and where appropriate) to help with stress management, coaching and goal setting, smoking cessation and relaxation.
I am now offering Breathwork either by the session or as a powerful tool within psychotherapy or counselling. This is not a yoga or relaxation practice! Breathwork is a safe but powerful way to release trauma or 'blockages' because it goes deeper than the thinking mind and accesses the primal brain and nervous system where the unconscious is 'stored'. It is a contemporary cutting edge tool in trauma and addiction recovery.
I have completed OCTIA training and now offer on-line and phone counselling. Breathwork and Dance/Movement sessions also online.
Confidential, Supportive, Non-judgemental and Effective Counselling