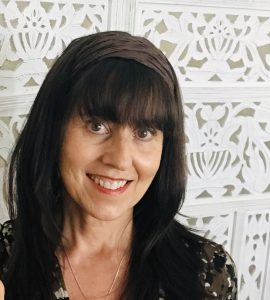 A Little More About Me:
Qualifications:
BSc. (Hons) Psychology (evidence-based perspective)
Diploma  Therapeutic Counselling
Diploma Hypnosis & Psychotherapy
Diploma British Wheel of Yoga Teacher
Certificate Integrated Sex & Relationship Coach
Certificate Vita Method Coach
Certificate Specialist Women's Jade Egg Coach
Certificate Holistic Dance/Movement Healing Facilitator
Experience:
I set up my private practice in 2000 and since then have worked with a very broad range of issues, some of which are listed on the 'Is Counselling For Me?' page.
Throughout my 20 years in practice there has never been a time when I have not been undertaking further training and study – It's my passion and my life's work.  I am a nature-lover and also enjoy yoga and running.
Professional Membership:
As a Registered Member of the British Association for Counselling & Psychotherapy (BACP) I work in accord with their Framework for Ethical Practice.
Approach and what I can offer:
I work in a warm, honest and genuine way with adult individuals from all walks of life, adapting the way I work to meet your particular needs, concerns and stage of life. The work may be short, medium or long term, according to need.
My commitment is to offer safe, effective counselling and psychotherapy in an understanding, calm and constructive environment. My work aims to uncover the causes of your current concerns, to support you and promote self-awareness, empowerment and lasting change.
Research over recent years demonstrates that for persistent issues or trauma, it is essential to work not only with mind and emotions as in classical psychotherapy and counselling, ("talk therapy"), but also with the physical body because persistent issues, emotions, and trauma are imprinted into the nervous system and the tissues of the body. My work is especially effective as I am able to integrate the body into the process of 'talk therapy' through various approaches that safely release the issues, old emotions, fear or trauma, but do not require physical touch.
Additional ways I can support you: 
The following are either areas of specialist expertise, or approaches that can be integrated into counselling and psychotherapy along the way, or offered as 'stand alone' methods. Just ask.
With training and experience in working with trauma, I integrate specific, effective, and safe body-based techniques into this work. If you know or suspect that you carry trauma it is highly recommended to work with someone trained specifically in this field. (Most counsellors and psychotherapists are not). This work is integrated into your online talk therapy/counselling sessions.
As a highly trained holistic sexuality specialist I can help with sexual problems or with improving and enriching sexual experience, connection, and intimacy. This work is for men or women, takes place online, and does not involve nudity, touch, or sexual behaviour.
I have rare training, experience and expertise in a specialised holistic approach to reawaken sexual vitality (sex drive), and heal 'pelvic floor' issues for women of 40+, this takes place online. Just click here
My yoga teacher training means I am able to equip those who are interested with effective, simple tools to manage stress, burn-out, or anxiety – without having to take up yoga, and I can also teach several forms of meditation.
Meditation does not require you to take on a belief system. Regular meditation can develop self awareness, clarity and the ability to respond rather than react. Some studies show that it has beneficial effects on brain health. However, because meditation is powerful it can cause problems (or exacerbate existing ones), so it's important to understand which approach is right for you as there are many.
I offer Breathwork either by the session or as a powerful tool within psychotherapy or counselling. This is not a yoga or relaxation practice! Breathwork is a safe but powerful way to release 'blockages', or stuckness because it goes deeper than the thinking mind and accesses the primal brain and nervous system where the unconscious is 'stored'. It is a contemporary cutting edge tool in trauma and addiction recovery but is also great for releasing creative blocks.
Having spent 3 years training in the therapeutic application of hypnosis I can use these skills (on request and where appropriate) to help with stress management, coaching and goal setting, burn out, and deep relaxation.
I have completed OCTIA training in on-line and phone counselling.
All the above services are available online.
For Confidential, Supportive, Non-judgemental and Effective Counselling please call 0794 700 5629 or email via the Contact Page